Discover
Discover the world of
Influencers
Search and shortlist through 10 Million+ influencers' data via filtering by their interests, growth rates, and audience demographics to create high-performing campaigns to suit your brand's marketing needs.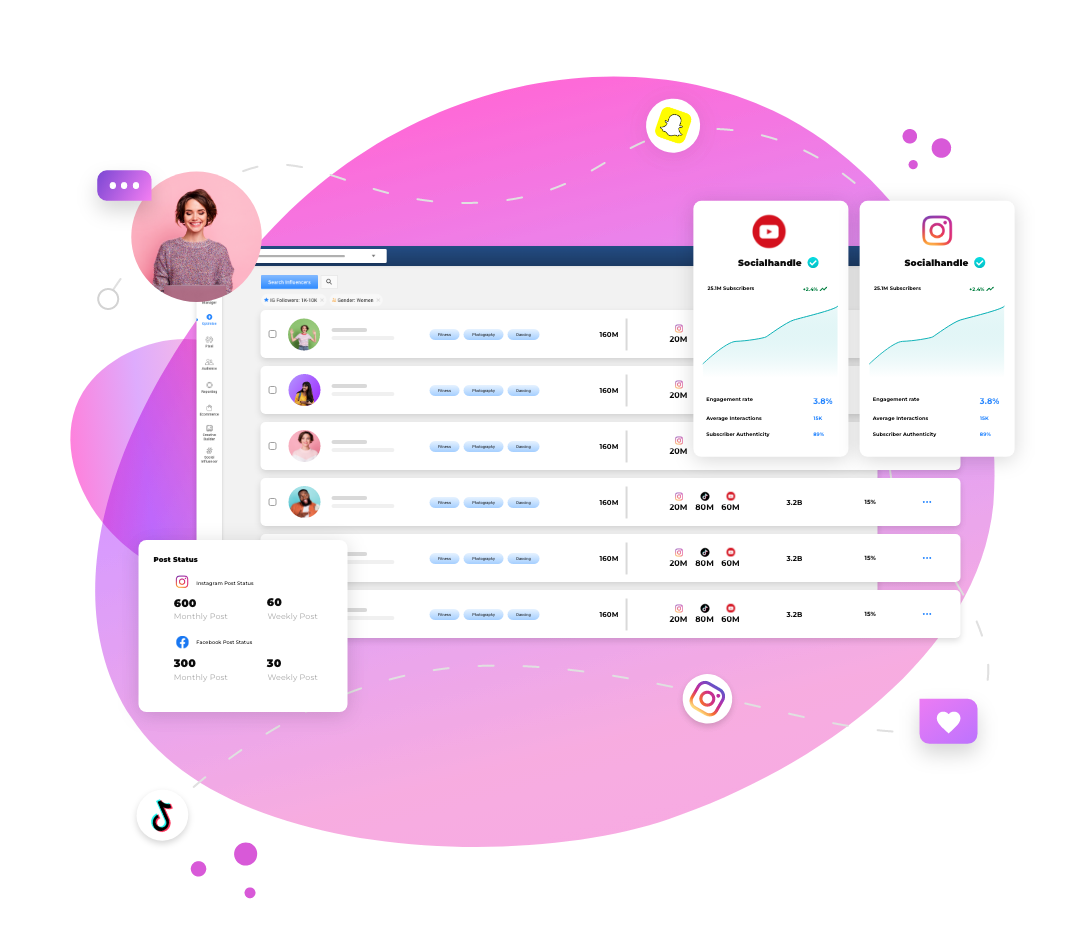 Your Search Expert
Our bespoke filtering system allows you to search the influencers by skill, follower size, demographics, interests, past content, location, and audience authenticity, enabling you to collaborate with influencers best suited to your brand requirements.
Create unlimited influencer lists
Create and save as many lists as you want according to your campaign objectives. Add influencers to your custom list for use in current and future campaigns based on cost, category, location, language, etc.
Super-quick campaign creation
Create multiple high-performing influencer campaigns like awareness and conversion campaigns seamlessly according to different brand objectives and marketing strategies.