Discover
Find Influencers with
Ease
Discover targeted influencers to get your product or service in front of your ideal customers - Lolly puts over 50 Million+ creators at your fingertips to let you find the perfect fit for your next YouTube, Instagram or TikTok campaign and supercharge your marketing strategy.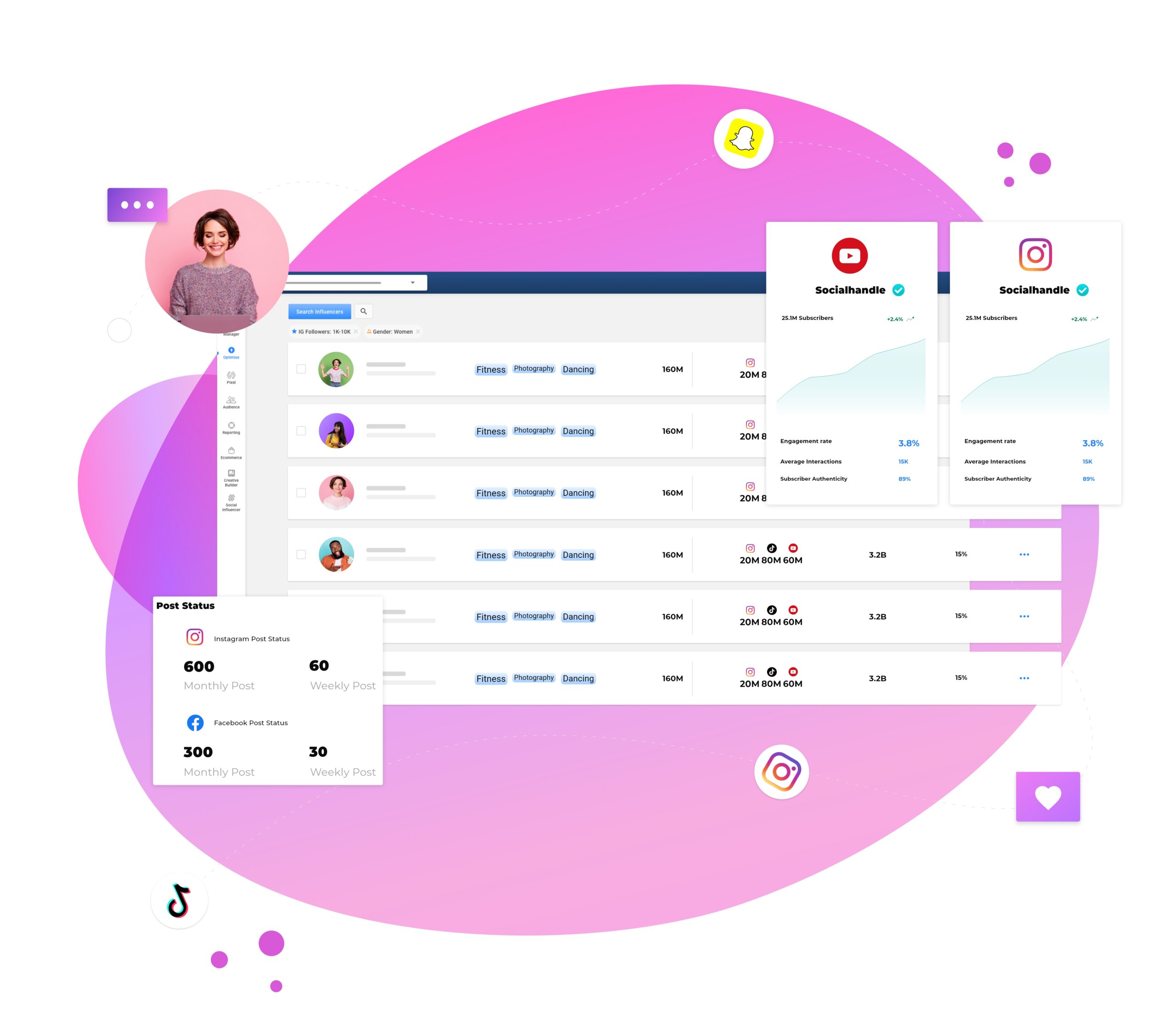 Filter by Influencer Profile Stats
Hand-select the perfect influencers for your campaign with profile stat filters like follower count, audience authenticity, hashtags used, engagement rate, bio keywords, age, gender, country, location, and more.
Custom Audience Filters
Filter influencers for detailed audience demographics like interests, age range, location, gender and  language. Target your ideal customer through our network of 50 Million + creators from around the world.
Unlimited Influencer Lists
Create unlimited lists of influencers for every campaign. Never be without the perfect face for your launch or promotion again by creating targeted lists of influencers in just a few clicks.